Attic Insulation
Most houses have some form of attic insulation, but many homeowners are unaware of how important it is. Attic insulation keeps your house warm in the winter and cools in the summer by trapping heat and preventing it from escaping. It also helps to reduce noise from outside and inside the house. Without proper attic insulation, your home will be less comfortable and your energy bills will be higher. Importance of Attic Insulation.
Our company, Spray foam service Toronto, provides the best attic insulation service in Toronto and the GTA. We have been in business for over 25 years and our experience is unmatched. We are experts in attic insulation and will make sure your home is properly insulated to save you money on your energy bills. We offer a variety of insulation products and services to meet your specific needs. Contact us today for a free consultation.
WHO WE ARE
Spray form services Toronto
We provide the best Spray form services Toronto. We are the experts in Our team.We have extensive experience and expertise to plan, design, and implement the project for residential and commercial projects.With the help of polyurethane spray foam your indoor environment will be much more comfortable than before.The seal that our insulation provides will help to maintain the internal temperature which will help you in the long run to save a big percentage on your energy bills
Learn More
Types of Attic Insulation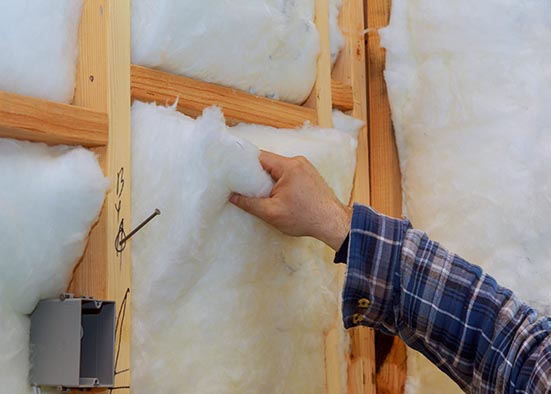 Fiberglass Batt Insulation
Fiberglass batt insulation is a type of insulation that is made from fiberglass. The fiberglass is then combined with a binder to form a mat. This mat is then placed between two layers of paper or foil to create a sandwich. The sandwich is then rolled up and placed in an attic space. The binder helps to hold the fiberglass in place and prevents it from slipping or shifting.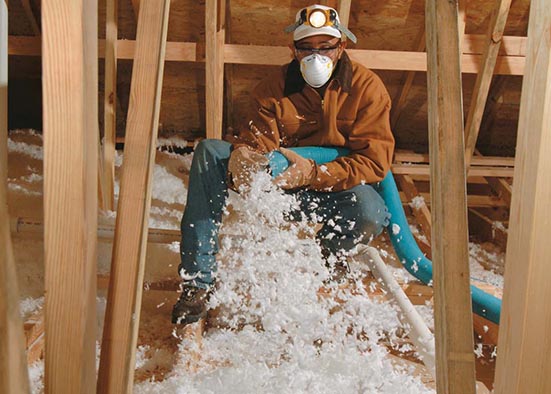 Blown-In Fiberglass Insulation
Blown-in fiberglass attic insulation is a type of insulation that is installed by blowing it into the attic space through small holes. This type of insulation is typically made from recycled glass and is considered to be one of the most effective types of attic insulation. One of the benefits of blown-in fiberglass attic insulation is that it can help to reduce energy costs.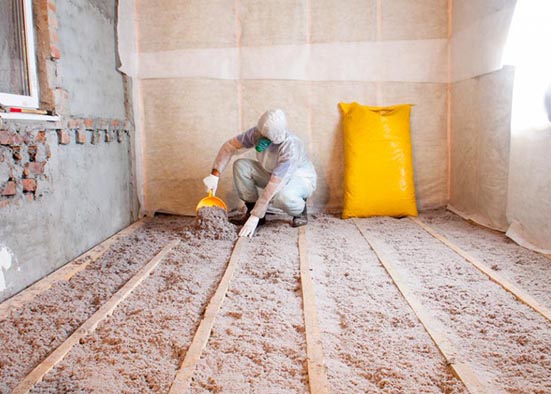 Blown-In Cellulose
Blown-in cellulose attic insulation is a type of insulation that is made from recycled paper products. It is usually installed by a professional contractor using a special machine. The installation process typically involves drilling holes in the attic floor and blowing the insulation into the space between the floor joists. Once the insulation is in place, it helps to keep your home warm in the winter and cool in the summer.
Spray Foam Insulation
This type of insulation is made up of two main ingredients, polyurethane and isocyanate. When these two ingredients are mixed together and applied as a spray, they expand and harden to form a solid, seamless barrier that effectively seals off any cracks or gaps in the attic space. This makes it an ideal material for use in attic insulation, as it creates a tight seal that prevents heat from escaping through the walls or ceiling.
Process of Attic Insulation
In order to insulate one's attic, there are a few key steps that must be followed. First, the area must be cleaned out and all debris must be removed. Next, the insulation material must be chosen and cut to fit the space. Once the insulation is in place, it is important to seal any gaps or cracks to ensure that no heat escapes. Finally, the area should be ventilated to allow any excess heat to escape. This can be done by hiring a professional company. The most important thing is to ensure that the insulation is installed properly in order to achieve the desired results.
Benefits of Attic Insulation
There are many benefits to attic insulation, including reducing energy costs and improving indoor air quality. Attic insulation helps to keep your home cooler in the summer and warmer in the winter by trapping heat in the attic. This can lead to lower energy bills and a more comfortable home. Additionally, attic insulation can help to reduce noise pollution and improve indoor air quality by preventing outside air from entering the home.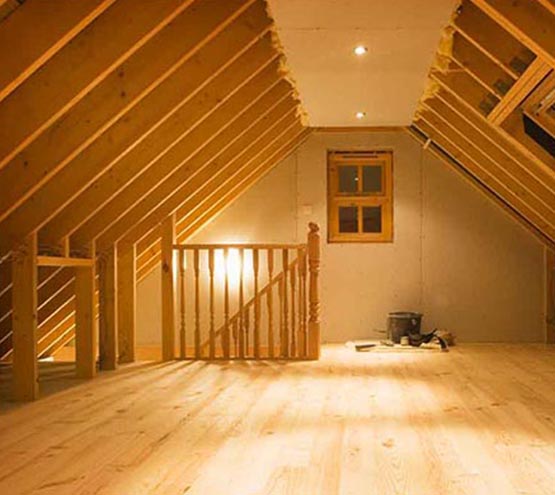 WHAT WE OFFER
Passionate and devoted
Get Your Attic Insulate Today
We offer the best attic insulation service in Toronto because we have the experience and expertise to do so. We have been in the business for many years and have successfully insulated countless attics in the city. We use only the highest quality materials and take great care to ensure that each and every job is done right. Our customers are always happy with the results, and we are proud to be able to offer such a valuable service to the people of Toronto.